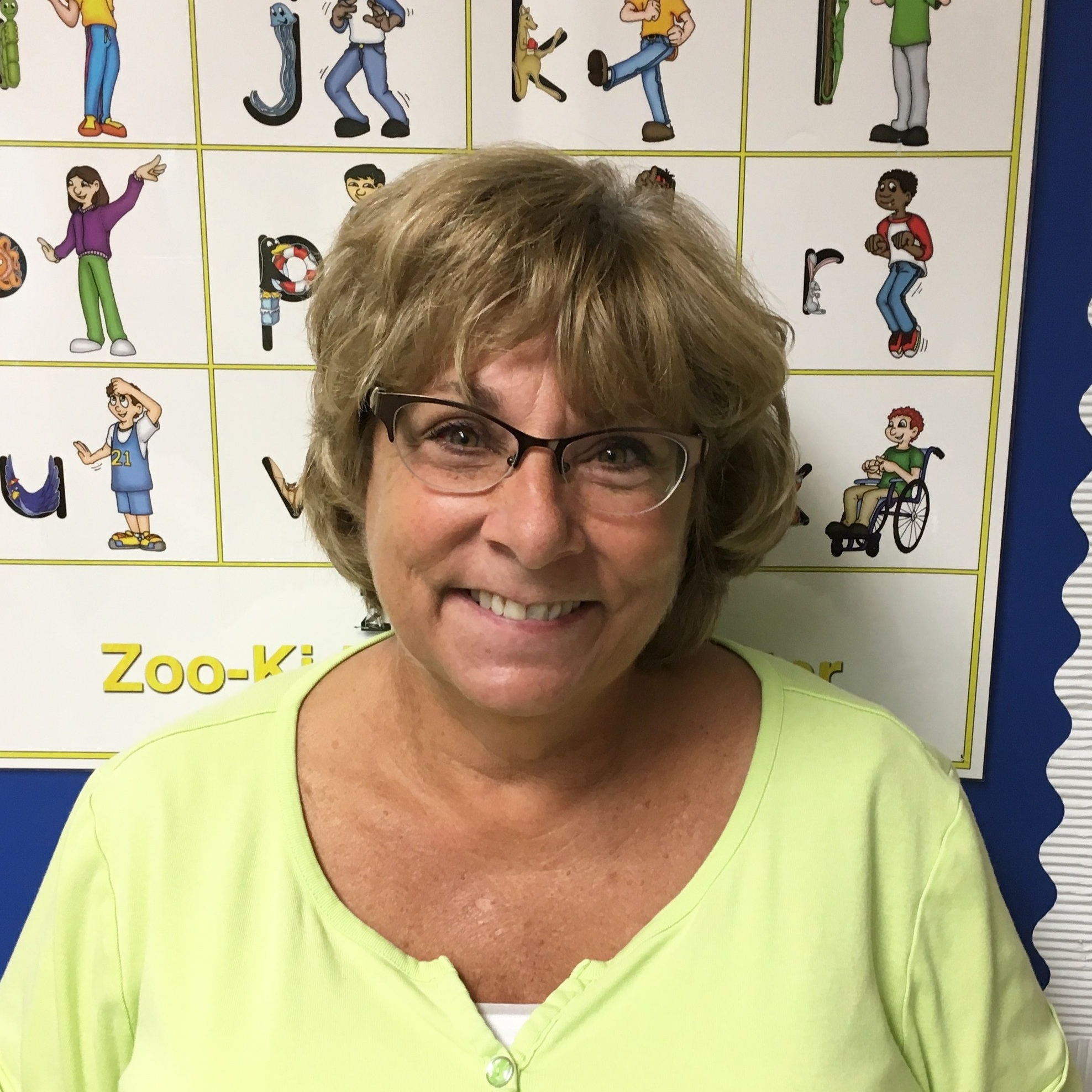 Our Afternoon Teacher, Peggy Lawrence, has 38 years of teaching experience. She has an Associates Degree in Early Childhood Education from Purdue University and has completed 36 hours in elementary education. Peggy was a participant in the Project Literacy Showcase at Purdue Calumet and a presenter at the Northwest Indiana Early Childhood Conference in 2005, 2006 and 2008. Ms. Lawrence's goal for Sandpiper is for the children to become independent, self confident, inquisitive learners. She wants every child to leave school happy, wanting to come back.
Our 3 Day Teacher, Pam Demmon, has over thirteen years of teaching experience! She holds a degree in Elementary Education with a Kindergarten Endorsement from Purdue University. She and her husband, Derek, live in Valparaiso with their three children. Lillian will be entering 7th grade this coming school year, and Carter will be in 6th grade. Their youngest, Emily, is a three-year-old bundle of energy and is attending Sandpiper as a 2 day student!
She is thrilled to be teaching again after a short hiatus. As a teacher, she really values helping children become independent, lifelong learners. She wants to encourage their curiosity by making it exciting to learn new things.
Rachel Lauer is the 2 day morning teacher at Sandpiper. She has a B.A.in Early Childhood Education with a concentration in Special Education. Rachel has previously worked with 3 and 4 year olds as a lead teacher in a Chicago based preschool for 5 years. She and her husband live in Chesterton with their two sons John, who is 5, and Jack, who is 2. While she's not at school, you can find her running on the trails in Coffee Creek, taking some local barre classes, or cooking a new meal for friends and family. Rachel hopes to provide a classroom and environment for her students that create authentic learning experiences that provide optimal growth mentally and emotionally.
Karen Noland is our afternoon assistant teacher who is currently finishing her B.A. in Elementary Education with an emphasis in English. Karen is excited to be apart of the classroom after being a stay at home mom for the last 13 years. She lives in Valparaiso with her husband Jake and their three kids. Adeline will be entering 7th grade, Simon will be in 5th grade and Henry will be in kindergarten. Karen has loved volunteering in her children's classrooms over the years as a room mom and art mom. She has also been a Girl Scout leader for 5 years, and volleyball coach. When not in the classroom you can find her chauffeuring her kids to their various activities, reading, taking photographs (mostly of her kids), or at the beach. She hopes to provide an environment where her students feel safe, accepted, and loved. She wants every child to become a lifelong learner that never stop asking questions and seeking answers.